Call for papers: 14º Congreso Internacional Kant: The World Concept of Philosophy. Immanuel Kant 1724-2024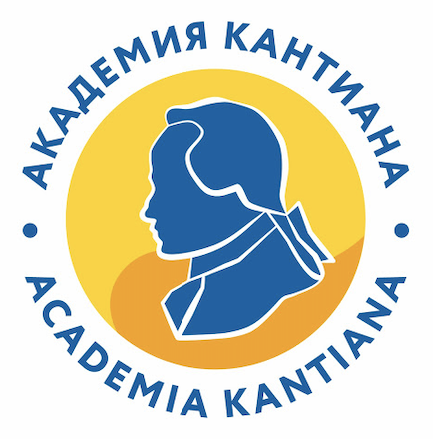 14th International Kant Congress
THE WORLD CONCEPT OF PHILOSOPHY
Immanuel Kant 1724 – 2024
22 — 26 April 2024
Immanuel Kant Baltic Federal University, Kaliningrad, Russia About the Congress
The 14th International Kant Congress is hosted by the Kant Society (Germany) and the Immanuel Kant Baltic Federal University in Kaliningrad. In commemoration of the 300th anniversary of Kant's birth, the conference theme is "The World Concept of Philosophy."
Kant uses the idea of a "world concept of philosophy" at the end of the Critique of Pure Reason to refer to his philosophical system and its architectural structure. It is concerned with the inner connection between all the spheres covered by Kant's philosophy. It is meant to inspire a discussion of "what necessarily interests every person," including the ultimate principles of a good, just and meaningful life. Yet this notion of a World Concept of Philosophy may also refer to the cosmopolitan character of Kant's philosophy.
Sections
Kant's Pre-Critical Philosophy
Metaphysics
Metaphilosophy and Philosophical Methodology
Epistemology and Logic
Philosophy of Science and Nature
Teleology
Ethics and Moral Philosophy
Legal and Political Philosophy
Philosophy of History and Culture
Philosophy of Education
Anthropology and Psychology
Religion and Theology
Aesthetics
Kant and German Idealism
Kant and Neo-Kantianism
Kant and Phenomenology
Kant and Global Challenges
Kant and the Problem of Social Marginalisation
Kant and Non-Western Philosophy
Kant in Russia
Important Dates

1 January – 1 September 2022 Call for papers
31 March 2023 Notification of paper acceptance
Call for Papers
The call for papers runs from 1 January until 1 September 2022
Please submit a full paper, consisting of a maximum of 20.000 characters (spaces, footnotes and references included) as well as an abstract consisting of around 1.000 characters (spaces included, in English). Papers can be written in any of the Congress languages (German, English, French or Russian) and address any of the 20 sections and should clearly state which section(s) the author finds most fitting. The paper must be suitable for anonymous review. Hence, they must not contain any references to previous works by the author or to any other element that might reveal the author's identity. The paper must be submitted as a PDF file.
Selected papers will be allotted a slot of 30 minutes, including Q&A. Authors will be notified of the review outcome on 31 March 2023.
Please e-mail your contribution to: kant.congress2024@gmail.com
Participation in the Congress is also possible without submission of a paper but after registration.
The Congress Office will provide all possible assistance with visa arrangements.
Registration
Congress fees for the participation in the congress with or without a presentation in one of the sections:
Regular 80 EUR
Students (with a valid student card) 35 EUR
Visa to Russia
The Congress Office will provide all possible assistance with visa arrangements. Details on obtaining a visa to attend the Сongress will be published in autumn 2023 at the latest.
Homepage: https://kant-online.ru/en/kant-congress2024/
---
14. Internationaler Kant-Kongress
DER WELTBEGRIFF DER PHILOSOPHIE
Immanuel Kant 1724 — 2024
 22. — 26. April 2024
Immanuel Kant Baltic Federal University, Kaliningrad, Russland
Über den Kongress
Der 14. Internationale Kant-Kongress der Kant-Gesellschaft e.V. und der Baltischen Föderalen Immanuel-Kant-Universität in Kaliningrad ist dem 300. Geburtstag Immanuel Kants gewidmet.
Der Ausdruck "Weltbegriff der Philosophie" am Ende der Kritik der reinen Vernunft bezieht sich auf das Ganze des Kantischen Systems und seine Architektonik. Damit betrifft er den inneren Zusammenhang aller Bereiche der Philosophie Kants. Mit dem Weltbegriff der Philosophie steht das zur Diskussion, "was jedermann notwendig interessiert". Das sind die letzten Prinzipien eines guten, gerechten und sinnstiftenden Lebens. Der Weltbegriff der Philosophie kann aber auch weiter gefasst und auf den kosmopolitischen Charakter von Kants Philosophie bezogen werden.
Sektionen
Kants vorkritische Philosophie
Metaphysik
Metaphilosophie und philosophische Methodologie
Erkenntnistheorie und Logik
Wissenschafts- und Naturphilosophie
Teleologie
Ethik und Moralphilosophie
Rechtsphilosophie und politische Philosophie
Philosophie der Geschichte und Kultur
Bildungsphilosophie
Anthropologie und Psychologie
Religion und Theologie
Ästhetik
Kant und der Deutsche Idealismus
Kant und der Neukantianismus
Kant und die Phänomenologie
Kant und die globalen Herausforderungen
Kant und das Problem der sozialen Marginalisierung
Kant und die nicht-westliche Philosophie
Kant in Russland
Wichtige Termine
1. January – 1. September 2022 Call for Papers
31. March 2023 Benachrichtigung über Ergebnis der Begutachtung
Bitte reichen Sie einen vollständigen Beitrag von maximal 20.000 Zeichen (einschließlich Leerzeichen, Fußnoten und Literaturverzeichnis) sowie eine Zusammenfassung von ca. 1.000 Zeichen (einschließlich Leerzeichen, in englischer Sprache) ein. Die Beiträge können in einer der Kongresssprachen (Deutsch, Englisch, Französisch oder Russisch) verfasst werden und sollten sich mit einer der 20 Sektionen befassen und deutlich machen, welche Sektion(en) der Autor für besonders geeignet hält. Die Beiträge müssen für eine anonyme Begutachtung geeignet sein. Sie dürfen daher keine Verweise auf frühere Arbeiten des Autors oder auf andere Elemente enthalten, die auf die Identität des Autors schließen lassen könnten. Der Beitrag muss als PDF- Datei eingereicht werden.
Den ausgewählten Beiträgen wird ein Zeitfenster von 30 Minuten zugewiesen, einschließlich Fragen und Antworten. Die Autoren werden am 31. März 2023 über das Ergebnis der Begutachtung informiert.
Bitte senden Sie Ihren Beitrag per E-Mail an: kant.congress2024@gmail.com
Die Teilnahme am Kongress ist auch ohne Einreichung eines Beitrags, aber nach Registrierung möglich.
Das Kongressbüro wird jede mögliche Unterstützung bei der Beschaffung eines Visums leisten.
Registrierung
Für die Teilnahme am Kongress (mit oder ohne Sektionsvortrag) sind Kongressgebühren zu entrichten:
Regulär: 80 EUR
Studierende (unter Vorlage einer gültigen Immatrikulationsbescheinigung): 35 EUR Visum für Russland
Das Kongressbüro wird jede mögliche Unterstützung bei der Beschaffung eines Visums leisten. Einzelheiten zur Erlangung eines Visums für die Teilnahme am Kongress werden spätestens im Herbst 2023 veröffentlicht.
Homepage: https://kant-online.ru/en/kant-kongress2024/
---
14e Congrès International Kant
LE CONCEPT COSMOLOGIQUE DE PHILOSOPHIE
Emmanuel Kant 1724-2024
22-26 avril 2024
Immanuel Kant Baltic Federal University, Kaliningrad, Russie Présentation
Le 14e Congrès International Kant organisé par la Kant-Gesellschaft (Allemagne) et l'Université Fédérale Baltique Emmanuel Kant à Kaliningrad sera consacré au 300e anniversaire de la naissance d'Emmanuel Kant.
L'expression «concept cosmologique de la philosophie», à la fin de la Critique de la raison
pure, se réfère à l'ensemble du système kantien et à son architectonique. Cette expression concerne, ce faisant, le lien interne de toutes les disciplines couvertes par la philosophie kantienne. Le concept cosmologique de philosophie permet de discuter de «ce qui intéresse nécessairement chaque personne». C'est à dire : les principes ultimes d'une vie bonne, juste et qui a du sens. Mais le concept cosmologique de philosophie peut aussi être pris dans un sens plus large et être rapporté au caractère cosmopolite de la philosophie kantienne.
Sections
La philosophie précritique de Kant
Métaphysique
Métaphilosophie et méthodologie philosophique
Théorie de la connaissance et logique
Philosophie des sciences et de la nature
Téléologie
Éthique et philosophie morale
Philosophie du droit et philosophie politique
Philosophie de l'histoire et de la culture
Philosophie de l'éducation
Anthropologie et psychologie
Religion et théologie
Esthétique
Kant et l'Idéalisme Allemand
Kant et le Néokantisme
Kant et la Phénoménologie
Kant et les défis mondiaux
Kant et le problème de la marginalisation sociale
Kant et la philosophie non continentale
Kant en Russie
Dates importantes
1er janvier-1er septembre 2022 : Appel à communications
31 mars 2023 : Notification du résultat de l'évaluation
Appel à communications
Nous vous invitons à soumettre une contribution complète de 20 000 caractères maximum (espaces, notes de bas de page et bibliographie compris) ainsi qu'un résumé d'environ 1 000 caractères (espaces compris) en anglais. Les contributions peuvent être rédigées dans l'une des langues du congrès (allemand, anglais, français ou russe) et doivent porter sur l'une des 20 sections. Nous prions l'auteur(e) d'indiquer clairement quelle(s) section(s) il/elle considère comme la/les plus appropriée(s). Les contributions doivent se prêter à une évaluation anonyme. Elles ne doivent, par suite, contenir aucune référence à des travaux antérieurs de l'auteur(e) ou à tout autre élément susceptible de révéler l'identité de l'auteur(e). La contribution doit être soumise au format PDF.
Chaque intervenant disposera d'un total de 30 minutes, discussion comprise. Le résultat de l'évaluation sera communiqué le 31 mars 2023.
Veuillez envoyer votre contribution par courriel à : kant.congress2024@gmail.com
Il est également possible de participer au Congrès sans présenter une communication, après inscription.
Le bureau du congrès s'efforcera d'apporter l'aide nécessaire à l'obtention du visa.
Inscription
Frais d'inscription au congrès (avec ou sans communication) : Régulier : 80 EUR
Étudiant (sur présentation d'une carte d'étudiant valide) : 35 EUR Visa pour la Russie
Le bureau du congrès s'efforcera d'apporter l'aide nécessaire à l'obtention du visa. Les détails concernant l'obtention d'un visa permettant de participer au congrès seront publiés au plus tard à l'automne 2023.